Hey all,
Well, most of us had the idea of making a game (if not, what the h*ll are you doing here?:P) and I want to turn it to a reality.
First of all, the pay is 0 at start, if it takes off you will be payed according to your pay grade but that's a long way to go.
If you want to be a part of this there will be a seriously in-depth interview which most likely scares off alot of peole, don't stop reading though because I will credit 6 students in any field that matches any of the available jobs (graphics, programming, management and so on).
Every other qualified person will be credited in the end credits and those, let me call it like it is at the moment, with epic skills in any field will be well reviewed and credited in game and with the proper end title mentions
For now we will start off with ideas and game forms that kind of blended into the background along the way eventhough they had massive profits this includes JRPG's, Text and turn based RPG's and so on so on.
If you have no idea what these are or no feel to adapt to the final fantasy, breath of fire, lufia, legend of mana and even pokemon (far off topic but a good example of an old fashion JRPG) all of which went platinum and afterwards got sold as "best of" like lables.
The main goal is to create something new, we have our above mentioned layers but everything is open for debate and my goal is to share it with as much people as possible (for a cost ofcourse), the main engine has not been chosen so a custom made gen would be great, my idea is to mix up a couple of gens but that is for later debate.
First of all, let me add some video's so everyone gets a feel about what will be featured ripped from other games just to give a general idea.
Gameplay style, Battle style and enemies: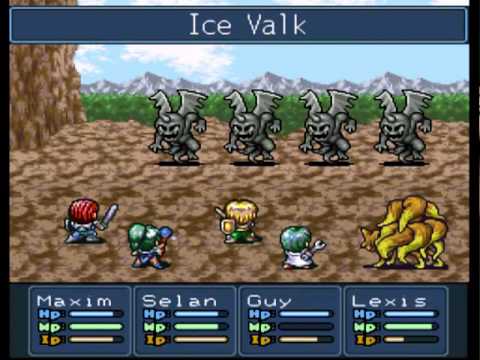 Friendly monster/Mounts sidequest/mini games: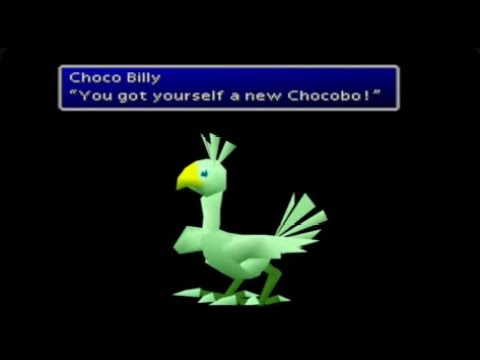 Friendly monsters AI systems/evolution and in battle use: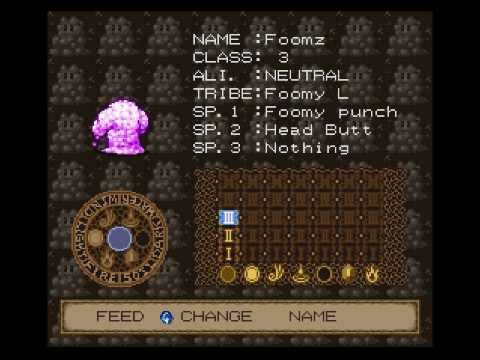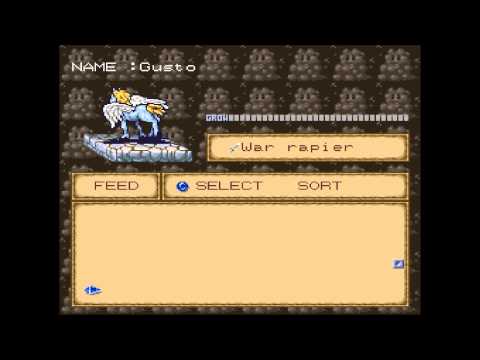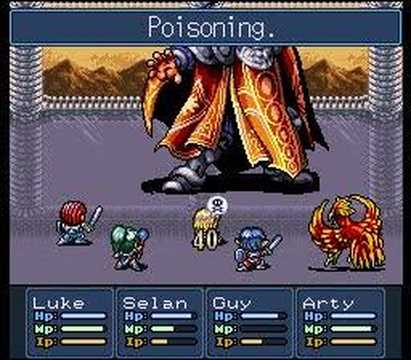 <- notice the bird in the bottom right
The game graphics will be quantity over quality, ofcourse everything will be neatly rendered but you can show off your epic graphic skills in CGI's instead of dragging yourself through constant graphical chatter and stunning general graphics which pretty much turns your game into a 80% conversations and flashy graphics and 20% gameplay kind of game.
Ok lets' sum up some people i really need for this that came to mind (please note that there is NO hurry to create this, NONE AT ALL, so only really qualified people will be added to the project.
People that run graphics can PM me multiple own creations and coders can PM me small projects wich would make it easy for me to pick who does what or even IF someone should do something.
People needed for the core group so it will expand in the future:
Total of people needed; 1-100 including possible interns if the field leader can fit one in.. and ofcourse 10 people to bring me drinks lol j/k.
Story:
Story board: 3+1 (me)
Main story: 1+1(me)
Sub story and extra: 2+1 (me)
Story line/flow: 2+1(me)
AI story board and random text: 2
Coding:
Engine Coders: 3-5 (plus me)
Advanced math, creature deployment and catch ratio,/encounter algorithms etc.: 4
AI devs: 3
Tiny hard to get sequences 2+1 (me).
Graphics:
GFX: 2-5
Basic effects: 2
CGI: 4
General Graphics: 5
Texture: 3
Animation: 3
GFX: 4
Creature design: 3
Character design: 3
Friendly creature design 1
Graphical Creature database friendly to evil: 1
Audio
SFX: 2-3
Basic audio: 3
Background audio: 1
Main audio: 2
Vocalists: 1 male 1 female if needed.
This is the very basic layer i'm laying out, please feel more then free to reply through a PM.
I will try to keep this as up to date as possible but i might lose track of some people at the start, this won't happen after initial start ofcourse.
A few programmer slots and Sound slots already got filled. This, However, is the pure core group and we need ALOT more then listed above.
As mentioned we do take interns if the main leader of a specific section allows it. The max intern size on each section is 5 of which a max of 2 (unless totally perfect sudents) will be credited, everyone else will however be mentioned in the "thanks to" section.
IRC is up and running for discussions between groups, this is a serious project.
Minimum program experience should be game oriented (DirectX, Console based etc).
You can reach me at Firefox@black-hat-hosting.com (seedbox hosting company i work for) to apply, this message will be updated accordingly.
Regards